Gypsum Powder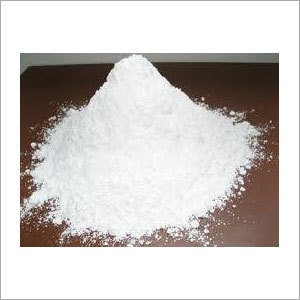 Gypsum Powder
Price And Quantity
Ton/Tons

1250.00 - 5000.00 INR
Product Specifications
Minerals

Neutral Refractory
Product Description
Free from odor, white Gypsum Powder is available in monoclinic crystalline powder form. It is naturally present in limestone, saline lake and sedimentary rock located in dry atmospheric regions. It is hygroscopic by nature. This powder based chemical is used to manufacture gypsum board, paint and gypsum block. Free from impurities, this powder has unique strength, excellent wear resistance properties, high fluidity level and powerful simulation effect. Good hardness level is one of its main factors. Light in weight, this non toxic grade chemical can endure fluctuation in temperature. Good insulation properties and minimal demolding period are its key factors.
Advanced autoclave boiling technology is used for its formulation. Solid white gypsum powder is composed of hydrous calcium sulfate. To be precise, it is produced as the byproduct of desulfurization of flue gas in coal fired power generation plants.
Gypsum Powder Specifications:
IUPAC Name: Calcium Sulfate
Other Name: Calcium Salt, Drierite
Molecular Weight: 136.134 g/mol
Molecular Formula: CaO4S or CaSO4 or CaSO4 or nH2O
CAS Number: 7778-18-9
EC Number: 231-900-3 (ECHA)
PubChem CID: 24497
Chemical/Physical Property(such as and also more, as possible)
State: crystalline powder
Appearance/Color: White
pH Value: 5.0 8.0
Particle Size: 300 mesh
Melting Point: 2840 F
Density: 2.96
Refractive index: 1.613, 1.575, 1.569,
Thermal Conductivity: Low
Solubility: Does not dissolve in ethanol. Slightly dissolves in water
Whiteness: 90%-92%
Purity: 85%
Uses of Gypsum Powder:
1) In agriculture, it is used to improve fertility of land.
2) It is used as additive for producing cement.
3) Utilized as one of the main raw materials for artwork
4) As construction material, it is used to produce compound powder for drywall joint and gypsum board.
5) In health care arena, it is used to develop dental accessories and POP bandage.
Trade Information
Asia, Australia, Central America, North America, South America, Eastern Europe, Western Europe, Middle East, Africa

All India, South India, Central India, North India, East India, West India, Andaman and Nicobar Islands, Andhra Pradesh, Assam, Arunachal Pradesh, Bihar, Chhattisgarh, Chandigarh, Delhi, Dadra and Nagar Haveli, Daman and Diu, Gujarat, Goa, Haryana, Himachal Pradesh, Jammu and Kashmir, Jharkhand, Karnataka, Kerala, Lakshadweep, Madhya Pradesh, Maharashtra, Mizoram, Meghalaya, Manipur, Nagaland, Odisha, Punjab, Pondicherry, Rajasthan, Sikkim, Tamil Nadu, Telangana, Tripura, Uttar Pradesh, Uttarakhand, West Bengal