Ferrous Sulphate Monohydrate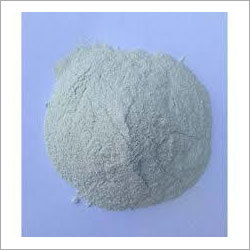 Ferrous Sulphate Monohydrate
Price And Quantity
Ton/Tons

7500.00 - 22500.00 INR
Product Specifications
Product Description
Providing your lawns and garden a fertile soil, ferrous sulphate monohydrate has found its place in many domestic applications. The product is also used as a precursor to other iron compounds. Moreover, it is used in many industries as a reducing agent which is one of the mediums to do away with chromate in cement. It is further, used in various pharmaceutical products and medicines as it helps to cure the deficiency of iron in the human body along with supplying the required amount of minerals to your body systems.
Production of Product:
A procedure is accommodated for changing over iron, for example, scrap iron, specifically to our Ferrous sulphate monohydrate without transitional development of ferrous sulfate heptahydrate, the utilization of vacuum, pressure or potentially elevated high working temperatures. In addition, the above is accomplished by responding sulfuric acid and iron concentration including a solution inside the scope of between 10-90 percent for a time frame adequate to decrease the independent acid solution to between 2-35 percent.
Ferrous Sulphate Monohydrate Specifications:
Molecular Mass : 151.908 g/mol
Molecular Formula : FeSO4
CAS Number : 7720-78-7
PubChem CID : 24393
Chemical/Physical Property:
Melting point : 64 C
Density : 1.897 g/mL at 25 C
Vapor Pressure : 14.6 mm Hg ( 25 C)
Storage Temp. : 2-8C
Solubility : 25.6 g/100 mL (20C)
Form : Solution
Color : Slightly greenish to blue
PH : 3.0-4.0 (25, 50mg/mL in H2O)
Water Solubility : 25.6 g/100 mL (20 C)
Sensitive : Air Sensitive & Hygroscopic
Merck : 14,4057
Stability : Stable. Substances to be avoided include strong oxidizing agents. Air and moisture sensitive
Uses:
1) It is broadly utilized as a research center synthetic for the making of Hydrogen Sulfide gas, by KIPP'S equipment, when interacts with weakened mineral acids.
2) In foundries, amid electric dissolving, remaining sulfur level reduces because of cleaner softening practices and the utilization of less sulfur steel scrap. It is discovered that iron does not promptly react to inoculants if Sulfur is beneath 0.04%. It is important to re-sulphurize by utilizing iron sulfide or ferrous sulfide.
3) In stainless and alloy steel businesses: To Control Hydrogen Embrittlement, our Ferrous sulphate monohydrate is extremely advantageous and monetary to utilize for re-sulphurization in these steels to hold the correct dimension of 'S' and guaranteeing not to drop 'S' degree.
Trade Information
Rajasthan

Cash Advance (CA), Cash in Advance (CID)
Yes

All India, South India, Central India, North India, East India, West India, Andaman and Nicobar Islands, Andhra Pradesh, Assam, Arunachal Pradesh, Bihar, Chhattisgarh, Chandigarh, Delhi, Dadra and Nagar Haveli, Daman and Diu, Gujarat, Goa, Haryana, Himachal Pradesh, Jammu and Kashmir, Jharkhand, Karnataka, Kerala, Lakshadweep, Madhya Pradesh, Maharashtra, West Bengal, Uttar Pradesh, Tamil Nadu, Telangana, Rajasthan, Sikkim, Uttarakhand, Tripura, Mizoram, Meghalaya, Manipur, Nagaland, Odisha, Punjab, Pondicherry